Welcome to Mazayen
Luxury Wadi Rum Camp
Mazayen Luxury Camp is a luxury property located in the heart of the desert and so close to old village of Wadi Rum. Its encircled with a wide garden and trees and having a marvelous mountain view and give you an ultimate opportunity to watch the sky and stars in addition to experience the amazing sunset and sun rise. Its surrounded by splendid sandstones and superb hills all around. Furthermore, a swimming pool.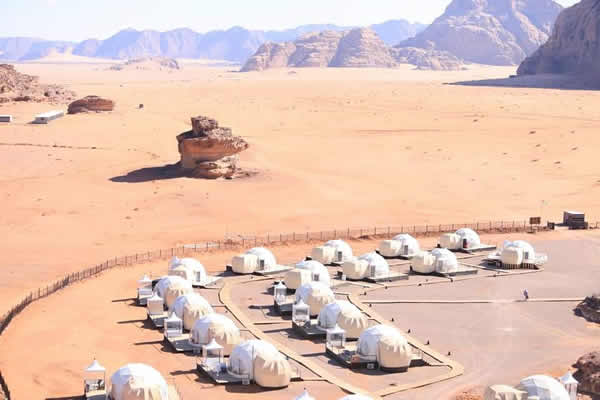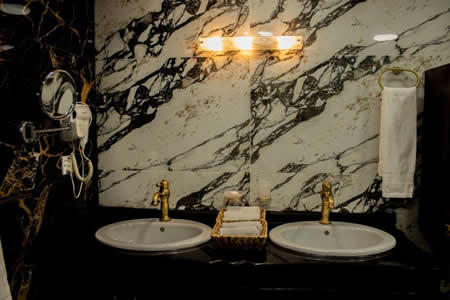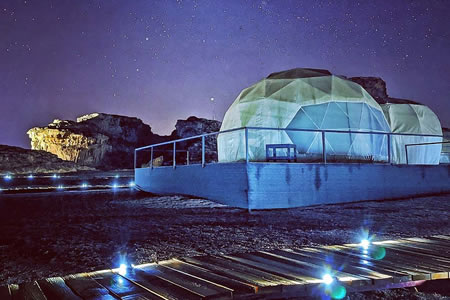 Royal Suite
Your Royal Genieis the ultimate insider , crafting exclusive one - of - a - kind experiences , all designed with your interest sand preferences in mind . Whether it's from living room or massage chair or candlelit private balcony , or the private Jacuzzi in side the tent your Royal suite will make sure you have everything you want — and more than you ever imagined
Explore All Our Rooms
Martian tent ( Bubbles )
Martian Domes", "Star pods" or "Bubble Tents" – they are the ultimate way to stay! They create an outerspace experience in the vast and empty desert. Martian tents have a transparent panel designed for stargazing in the clear desert sky. Meanwhile, others go the extra mile with a transparent roof! Be prepared that neither design provides much privacy – but the view is worth it!
Explore All Our Rooms